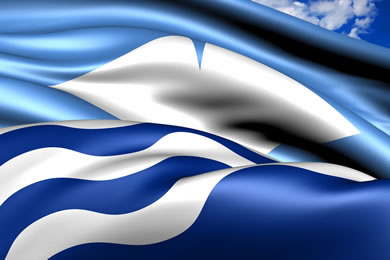 Home of Wight Crystal Spring Water
The Isle of Wight is the largest island of England and is often said to be England's smallest county. The Isle of Wight is roughly diamond-shaped and covers an area of 380 km2.
Slightly more than half of the island, mainly in the west, is designated as the Isle of Wight Area of Outstanding Natural Beauty.
Located in the English Channel, about 3–5 miles off the coast of Hampshire; the Isle of Wight is separated from "the mainland" by a stretch of water called the Solent.
The Isle of Wight is a ceremonial and non-metropolitan county. Since the abolition of its two borough councils in 1995 and the restructuring of the county council as the Isle of Wight Council, it has been a unitary county. With a single Member of Parliament and 140,500 permanent residents in 2010, it is the most populous parliamentary constituency in the United Kingdom.
The island has many resorts which have been holiday destinations since Victorian times.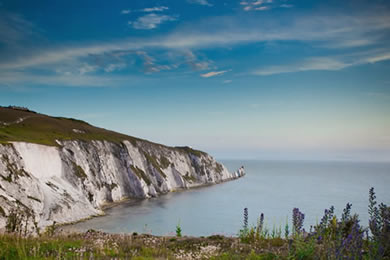 Over the years the Isle of Wight has been home to the poets Swinburne and Tennyson and to Queen Victoria, who built her much-loved summer residence and final home Osborne House in East Cowes. The island has a maritime and industrial tradition such as boat building, sail making, the manufacture of flying boats, the world's first hovercraft and the testing and development of Britain's space rockets.
The Isle of Wight is a hotspot for internationally renowned events and hosts annual festivals including Cowes Week – one of the UK's longest running and most successful sporting events, the Bestival, the Isle of Wight Festival, which, in 1970, was the largest rock music event ever held and the world renowned Garlic Festival.
The island has well-conserved wildlife and some of the richest cliffs and quarries for dinosaur fossils in Europe.
Although many of our Wight Crystal customers are Island based, we do also supply mainland companies including the likes of Condor ferries in Poole. Please do not hesitate to contact us if you would like to know more.