Wight Crystal Product Information
Our 500ml/50cl bottles of Wight Crystal Traditional Ginger Beer are available in packs of 12 at the wholesale price of £6.24 each.
All water carrying the Wight Crystal logo is drawn locally from Knighton Spring on the Isle of Wight.
To place an order please call us on 01983 520128 between the hours of 8.30am and 4.30pm weekdays.
Free delivery is also available. For urgent deliveries please phone Tracey Hill on 07787575216.
Related Traditional Refreshment Products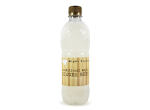 500ml/50cl Traditional Ginger Beer
Wight Crystal Product Information Our 500ml/50cl bottles of Wight Crystal Traditional Ginger Beer are […]
read more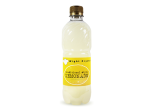 500ml/50cl Traditional Lemonade
Wight Crystal Product Information Our 500ml/50cl bottles of Wight Crystal Traditional Lemonade are available […]
read more