REDUCE:
Purchasing a new, larger 20,000ltr water tanker with a bigger load capacity means we have reduced the number of times we drive to the well per year to collect water, reducing our carbon footprint.
By implementing a minimum order value, we have reduced the number of trips we make in Wight Crystal vehicles. With higher productivity in working hours we have reduced the working week, saving on energy used to run the plant, we only run the plant 3 days a week during winter months.
We have fitted skylights in our bottling plant to bring in more natural light which reduces the amount of electricity we use.

reuse:
Our 18.9lt & 10lt water cooler bottles are collected from our customers after use and are cleaned and re-filled many times, at the end of their life they are recycled.
We reuse cardboard layer pads from supplier deliveries until they are finally recycled.
We have introduced 500ml reusable plastic bottles into our range for those who like to fill up on the go, the can also be recycled and are dishwasher friendly.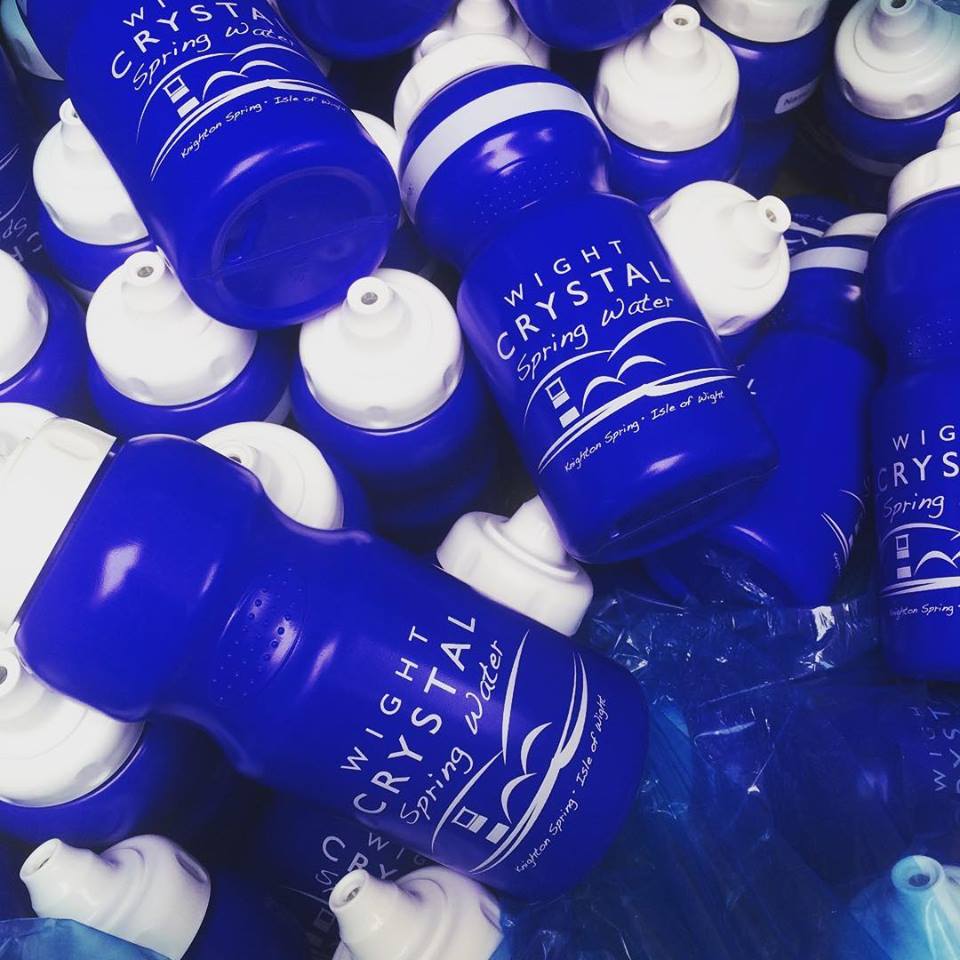 recycle:
All our bottles and caps are fully recyclable. All waste cardboard and paper are sent to a local company who shred it and send it to a recycling plant on the mainland.
We offer an empty cup and bottle collection/recycling service to our customers, where we will collect used Wight Crystal bottles and cups in recycling bags when delivering and place them in our recycling bins back at our plant.
In-house recycling of paper and cardboard.
We have compostable and biodegradable "Plant" cups in our range.